B&L IS NOW MOBILE!
We now have a fashion truck fully equipped to be a moving mini Bobbles & Lace on wheels!  
A full store experience wherever you need us!
To Book or Contact Us for Further Information
Email: info@bobblesandlace.com
Phone: (978) 594-5467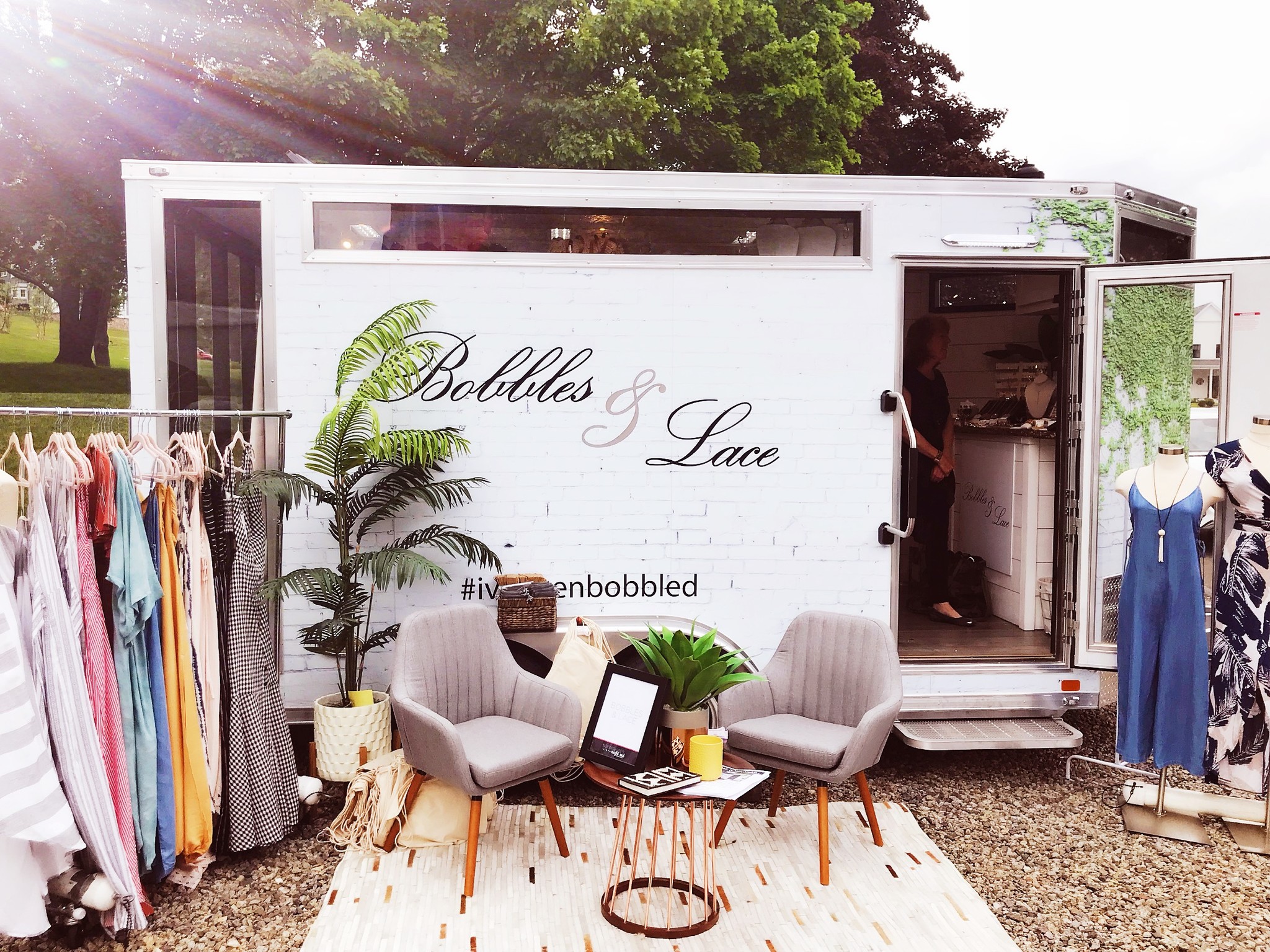 WHERE TO FIND US:
Oct. 2018
October 17th & 18th: Syracuse University
October 23rd & 24th: University of Connecticut
Nov. 2018
November 8th: Suffolk University Boston
Pricing For Private Events:
A $300 truck fee is to be made at time of booking, this fee is waived if you and your guests spend $1,000!
This fee applies only for locations within 60 miles/ 1 hr. traveling distance from our HQ in Marblehead, Ma. (We can travel farther, but fee will change! Contact us for details!)
If $1,000 is not spent you will be charged the $300 truck fee.
Cancelation Policy:
If you have booked our truck to come to your event but want to cancel your reservation
you will need to notify us at least 48 hours in advance to avoid being charged the $300 truck fee. 
Did you see our Bobblesmobile out somewhere?? Well if you snap a pic or video and hashtag #wheresbobbles and tag us @bobbles_and_lace on Instagram we will send you a $10 gift card!!!