Its that time of year again! The B&L ANNUAL SALE IS HERE!!
DATE: Saturday, February 1st, 2020!
TIME: 9 am (sharp!) - 1 pm!
 LOCATION:  (NEW LOCATION THIS YEAR!)
Peabody City Hall
2nd Floor
24 Lowell Street
Peabody, Ma 01960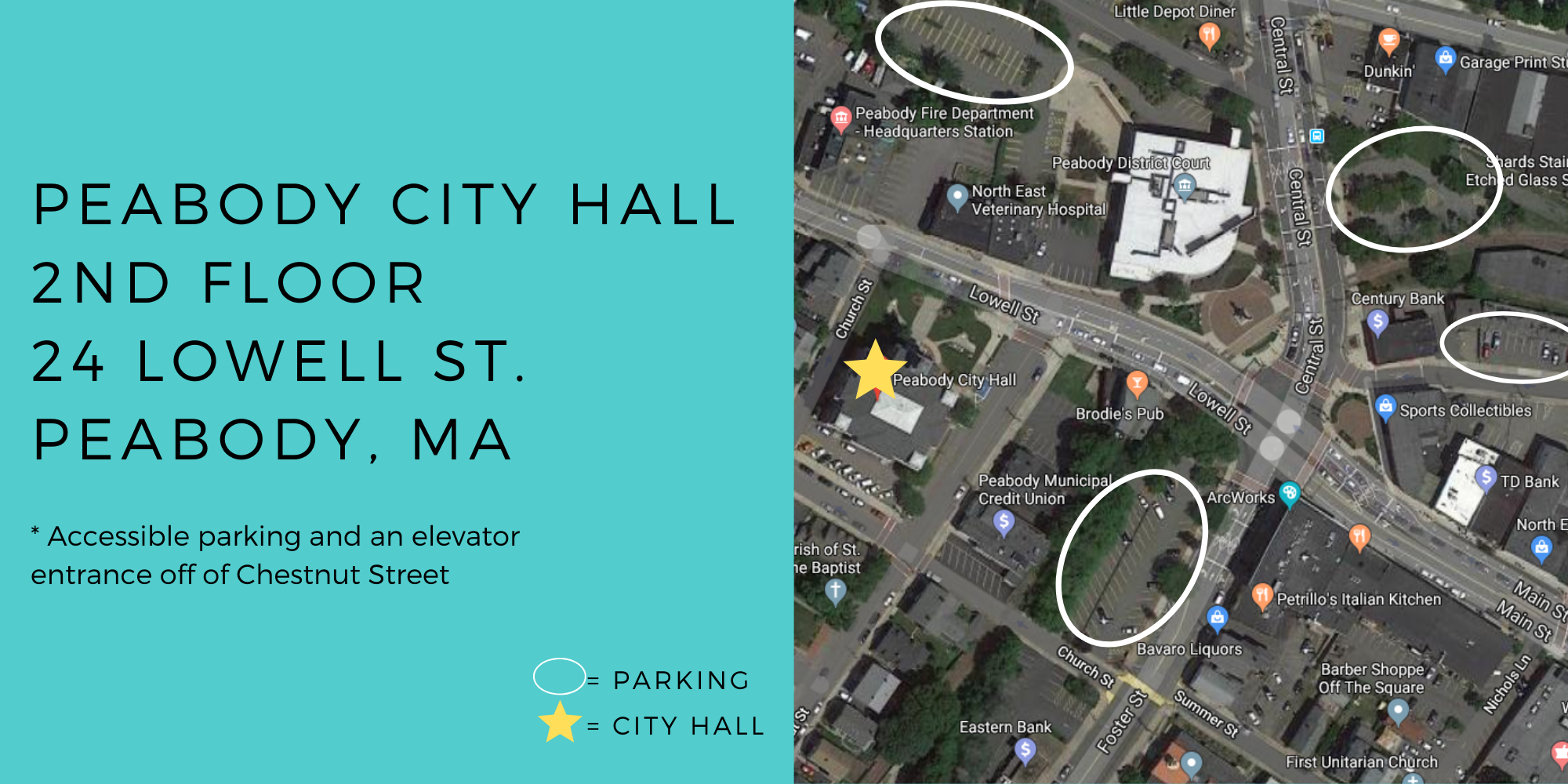 THINGS TO KNOW ABOUT THE SALE
Prices are between $3 - $30!
There is a $50 Credit Card Minimum
Gift cards are NOT accepted at the sale
There are multiple parking lots to park in as well as street parking available, see above map for details! There is accessible parking and an elevator entrance off of Chestnut Street.
THIS IS A ONE DAY ONLY SALE, it is not available online or in our stores.
THERE ARE NO FITTING ROOMS! So be sure to dress accordingly! (leggings and a cami or t-shirt are suggested to try things on over!)
Bring your own bags!  It is easier to have bags to hold items you want to purchase!
We suggest getting there nice and early! The line begins to form before 9am!
We save merchandise from the whole year from all of our stores combined just for the sale!
Bakery items, coffee, mimosas, and other items will be available for purchase!
FULL PRICE LIST
Apparel/shoes
sandals/flats: 10
shoes: 18
boots: 25
booties: 20
jeans: 25
pants: 15
tanks/tees: 10
long sleeve tops/blouses: 15
sweaters/sweatshirts: 18
skirts: 15
shorts: 10
leather jackets/winter jackets: 30
lightweight jackets/blazers: 25
formal dresses: 25
casual/summer dresses: 20
rompers: 15
jumpsuits: 20
sports bra: 8
leggings: 10
swim (one pieces): 15
swim (separates): 10
Jewelry
necklaces: 10
earrings: 5
bracelets: 8
rings: 5
sterling necklaces/rings/bracelets: 15
sterling earrings: 10
Accessories
scarves: 15
hats: 10
gloves: 8
handbags: 20
clutches: 15
wallets: 10
belts: 8
bandeaus: 5
bras: 5
camis: 5
sunglasses: 5
For further questions email us at [email protected]! or live chat us on our homepage!
We look forward to seeing you there!!!!! Get ready to shop!!