FREE STANDARD SHIPPING ON ALL ORDERS $75 OR MORE | FREE ONLINE RETURNS | FREE IN-STORE PICKUP
The Fashion Truck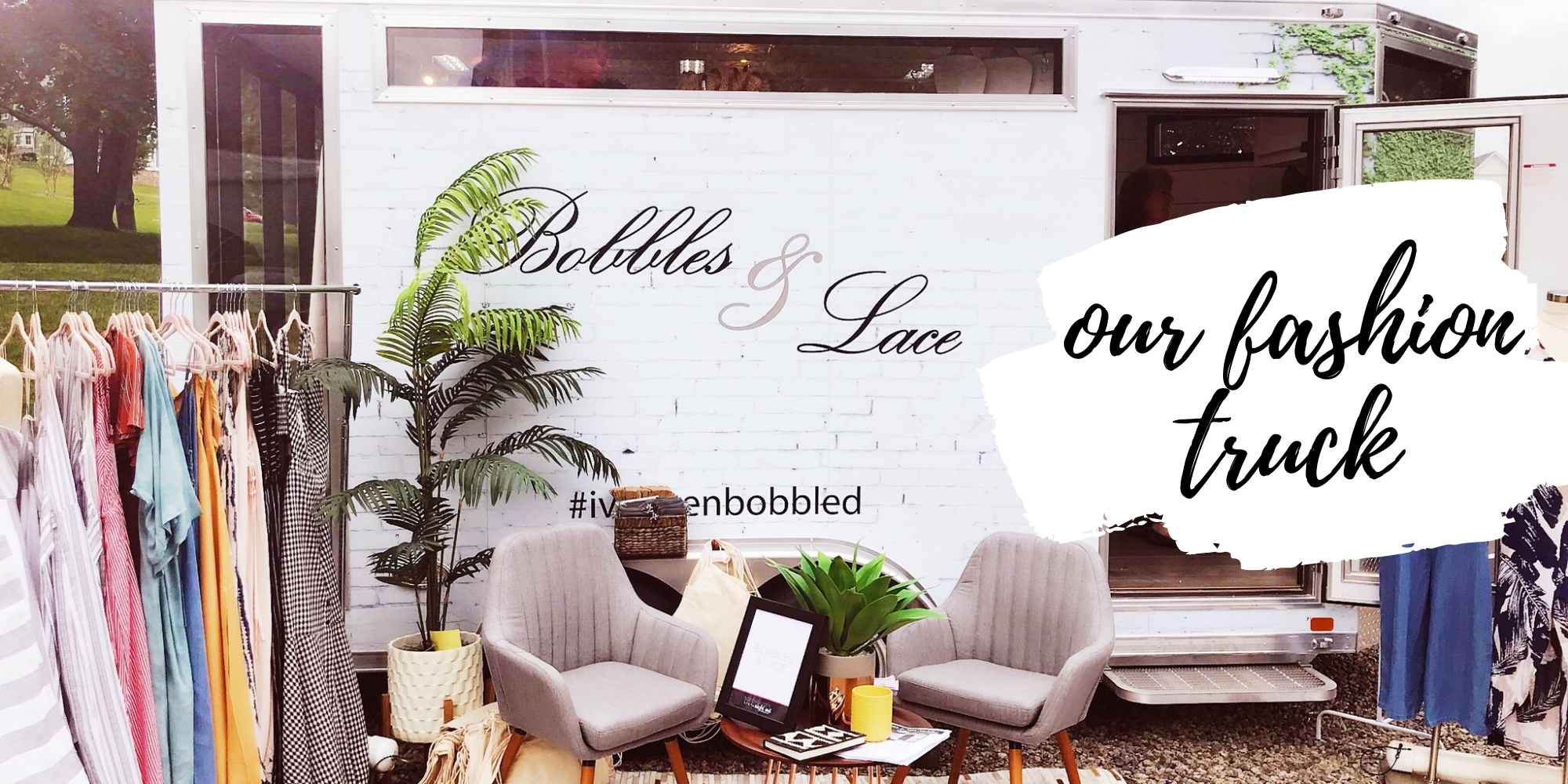 We love our (6) store locations and our current customers, but we wanted to expand our footprint further.
Thus, we went mobile! The Bobbles & Lace Fashion Truck is a 20' long full shopping experience equipped with 2 dressing rooms
and a wide variety of clothing and accessories. The truck offers customers the same level of shopping they
would receive if they were in a store, with the benefit of not having to drive to one! 
Our Fashion Truck has appeared in a variety of locations ranging from
colleges & sororities, town and city-wide events, Nantucket, Charleston (SC), Scottsdale (AZ) and beyond.

STAY TUNED!


Let us bring Bobbles to you! 
We're always looking for new places to bring our Fashion Truck! Have an event, storefront, or other location that you'd like us to visit?