ABOUT
In 2022 Bobbles & Lace franchised, and now offers partnerships to select aspiring store owners across the country. Until now, Lindsay Rando has personally owned and operated all 8 storefronts, but with this expansion she is opening the brand up to independent owners in a unique way. Lindsay is using the expertise she gained through running a business to provide new entrepreneurs with the tools they need to open and manage their own Bobbles & Lace franchise. New franchisees will be provided with everything they need to open a successful store, including operational strategies and ongoing training to help maintain new storefronts. This franchise launch aims to expand the Bobbles & Lace brand across the country, and build a larger community through the involvement of new business owners, while making business-ownership accessible to more women in a time when women need flexibility and crave a chance to be financially free in a fun and creative way. With this franchise opportunity, Lindsay hopes to provide other entrepreneurs with the tools they need to make their dreams of owning a boutique come true.
WHERE IT ALL STARTED

In April 2008, Bobbles & Lace opened their first storefront in Marblehead, MA. Founder Lindsay Rando had a vision inspired by her triumphs selling fashion items from a cart on the sidewalks of Los Angeles. From there, she persevered and made her vision a reality, teaming up with her aunt to combine forces within her existing store, which became the heart of Bobbles & Lace. Her aunt has long retired, but Lindsay kept running with the Bobbles & Lace concept, expanding to eight locations across the Northeast, ranging from Portland, Maine to Westport, Connecticut. In 2022, she launched the Bobbles & Lace franchise opportunity, with plans to expand across the country with new franchise locations in several cities.The brand covers three key areas of women's fashion: clothes, shoes, and accessories. With pieces for every season, Bobbles & Lace combines the everyday needs of a modern woman with stylish pieces that make a statement. Attention to detail is vital to the brand as their goal is to curate one-of-a-kind collections for every guest. Each store has a unique look and feel, and even inventory, while still clearly embodying the Bobbles & Lace brand and personality.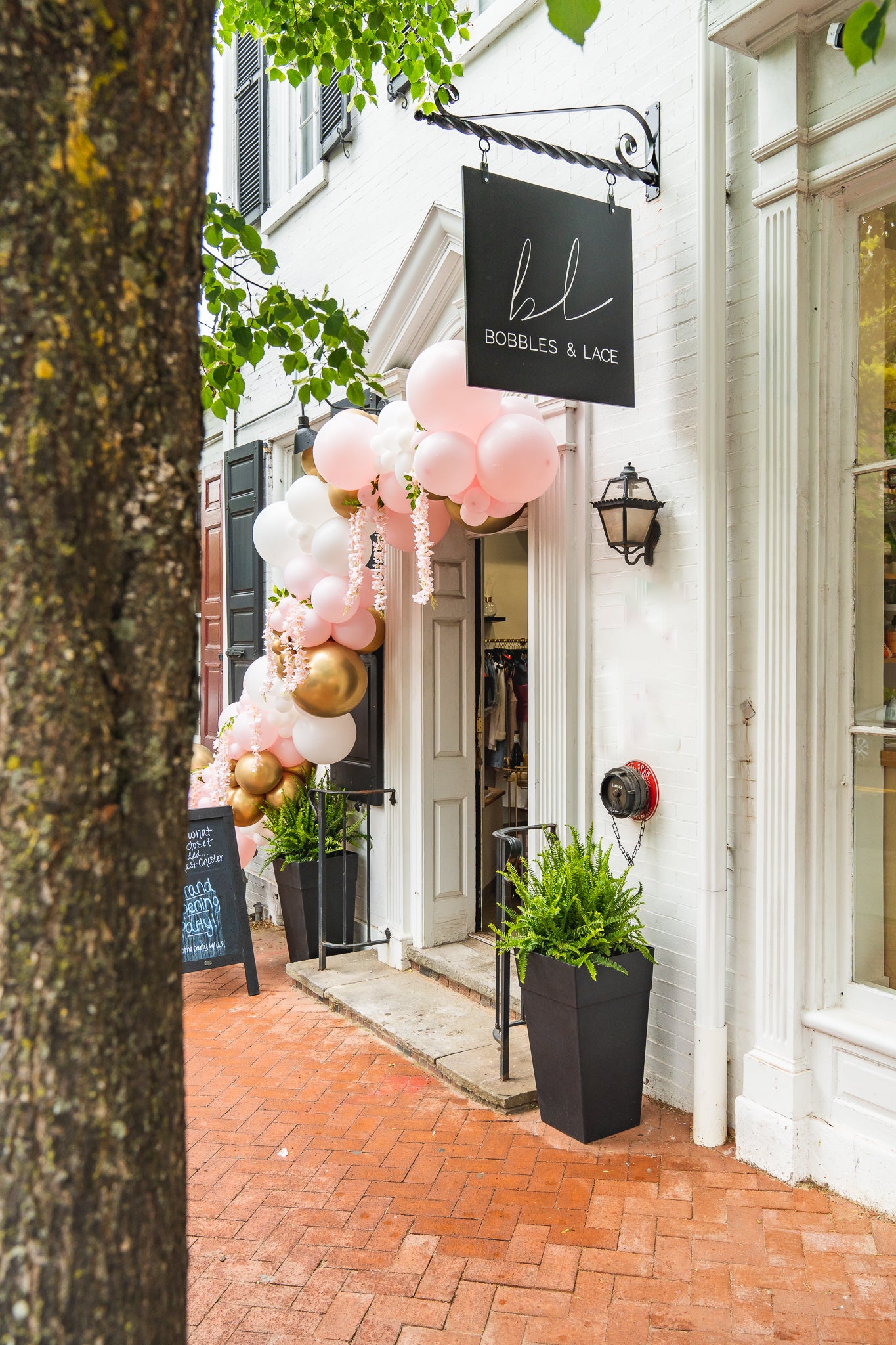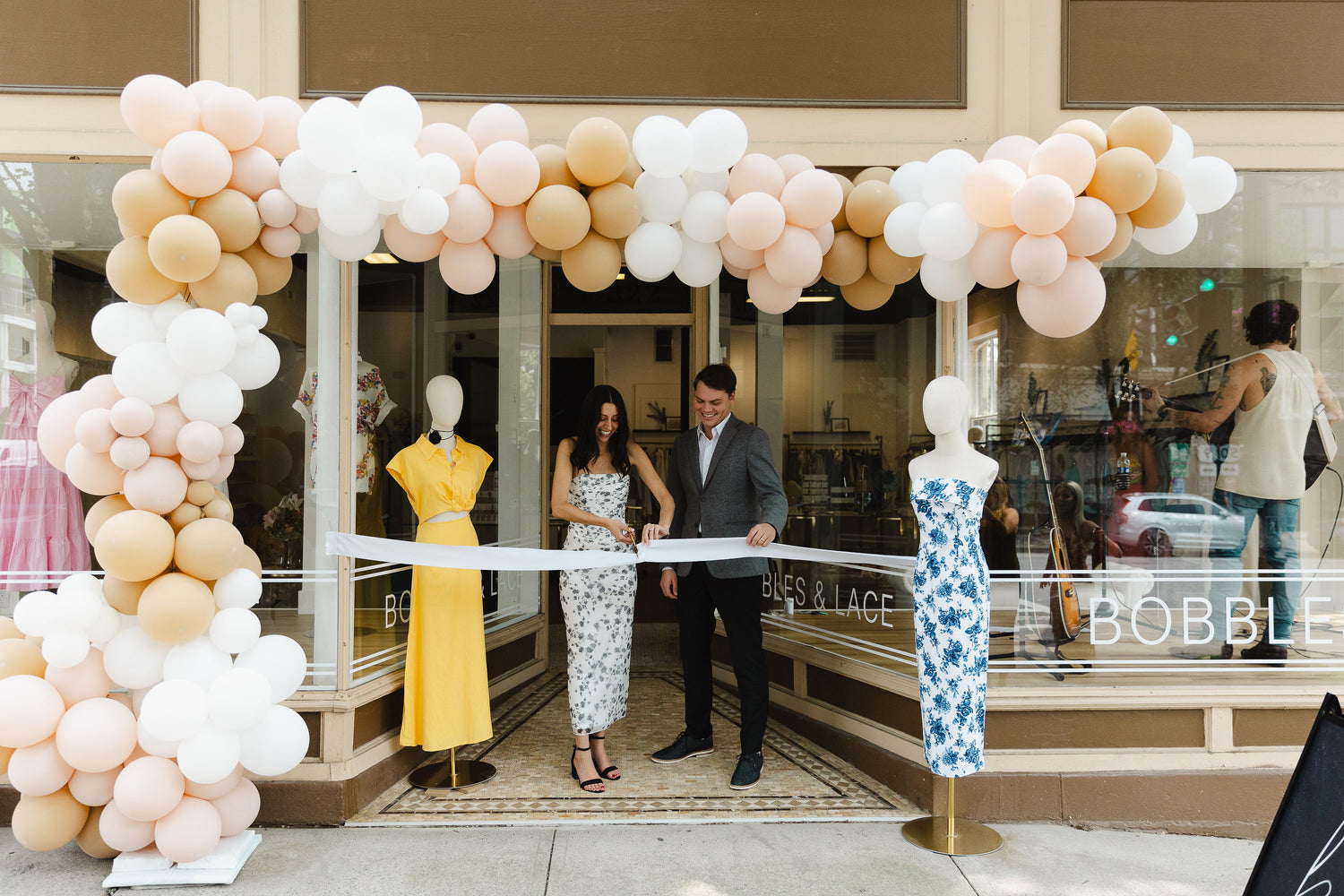 WHAT IT MEANS TO FRANCHISE WITH B&L
Comprehensive Training

An extensive dual-phase initial training program will help  set up our franchise partners with all the knowledge they need to run a Bobbles & Lace.
Operational Support

 We provide ongoing training and support in many areas, including unit operations, maintenance, customer-service techniques, product ordering, pricing guidelines, and administrative procedures. 
Marketing Support

 Leverage our strong brand. We will coordinate development of advertising materials and strategies, consumer marketing plans, and materials. 
Ongoing Business Development Support

We will provide our continued research  methods and techniques to enhance unit-level profitability.
Purchasing

The Franchisor or its affiliate will negotiate quantity discounts on behalf  of all of its members, passing some or all of these savings on to the franchisees.  This will include elements such as Bobbles & Lace SKUs, marketing materials and  other needed items for operating a Bobbles & Lace location.
Ongoing Research and Development

Bobbles & Lace management and  leadership will continue to research methods and techniques for franchise  operations (including purchasing and promotional schemes) that enhance unit-level  profitability. There will be continued research and development on how to better  operate the retail locations and how to more profitably manage a Bobbles & Lace  franchise.
Simple-to-Operate

The systems and inventory procedures that have been  developed to manage the business have strengthened the operating model and  will allow for similar duplication in new markets. The Bobbles & Lace model is  operationally structured to run smoothly with few employees and a reasonable  workload for an owner-operator.

Efficient & Streamlined

Through our experience, we have developed  a proven system and process. Workflows, process management and  experience in the field will allow for the Bobbles & Lace model to be  replicated easily with new franchise partners.

Stylish Apparel, Delivered With High Quality

All of our items are both  fashion-forward and the best quality of clothing, guaranteed to exceed our  guests' expectations each time. This means a strong brand continuation  and repeated customers.

We Know What We're Doing

Bobbles & Lace has been in the women's fashion industry for over 15 years and that has taught us how to efficiently streamline our operations and achieve ultimate success in our industry.

Strong Potential ROI

Bobbles & Lace is an affordable step into the women's fashion industry with our streamlined process and consistent delivery of quality has a strong potential ROI for a franchise owner.